Will there be a Customs catastrophe if new systems aren't ready before Brexit..?
MPs predict 'catastrophe' if new Customs system is not in place - I joined Labour's Meg Hillier on the BBC's World at One to search out the truth in the latest White Paper...
We all saw the news on Tuesday - The House of Commons report predicting catastrophe if funding pledged to ensure the new Customs Declaration System (CDS) is not provided.
Led by the recent report, the media is in a sort of frenzy to push politicians into committing to providing the funding they promised.
That this funding has actually already been secured (!) is just one issue I covered in my conversation with BBC Radio 4's World at One programme yesterday.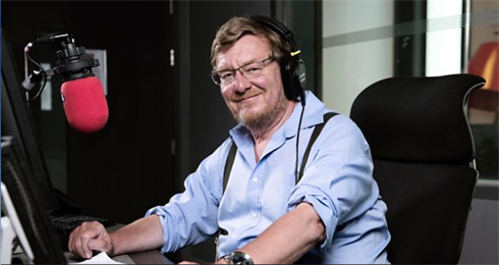 "Is it (CDS) on track and on time," they asked me, with the predictable detour to deal-or-no-deal; hard and soft Brexit scenarios.
It is - but let's look at the real issues here. Forwarders know that the question of CDS being implemented in time for Brexit is a bit of a red herring. For a start, there is no hard date for Brexit to work with, and in other news, CHIEF will continue to work after the 2019 go-live date of CDS, meaning we will not be left without a declaration system, whatever happens.
We need to move past the academic and onto the practical - whether or not we pay duty on declarations is by-the-by when we have no infrastructure in place to hold cargo whilst Customs entries are carried out, goods expiring in Customs queues, and tiny teams of drastically under-skilled personnel struggling through mountains of forms.
Sure, Customs are looking at scenarios where goods can be declared after arrival in their destination country, but where will we keep the trucks? Our ports simply aren't equipped to handle more queues of idling traffic.
All in all, this government scaremongering isn't doing anyone any good, is it? The practical implications of their decision are much larger than I think they realise, and my advice as co-chair of the Customs sub-group is that they will do well to continue open talks with trade to find out what's really happening on the ground.
An article by Peter MacSwiney
Chairman ASM (UK) Ltd, Co Chair of the JCCC Brexit Sub Group