Our newest Sequoia software update provides a 'complete freight management system', but what exactly does this mean…?
Explore the sequoia freight journey we have set out below, and discover how we support you every step of the way, with software designed to be responsive to changes in legislation and regulation.
The new job costing feature launched in June means we really do support your team from booking to invoicing, along with a 24/7 support desk that works through any queries you have, whenever they arise.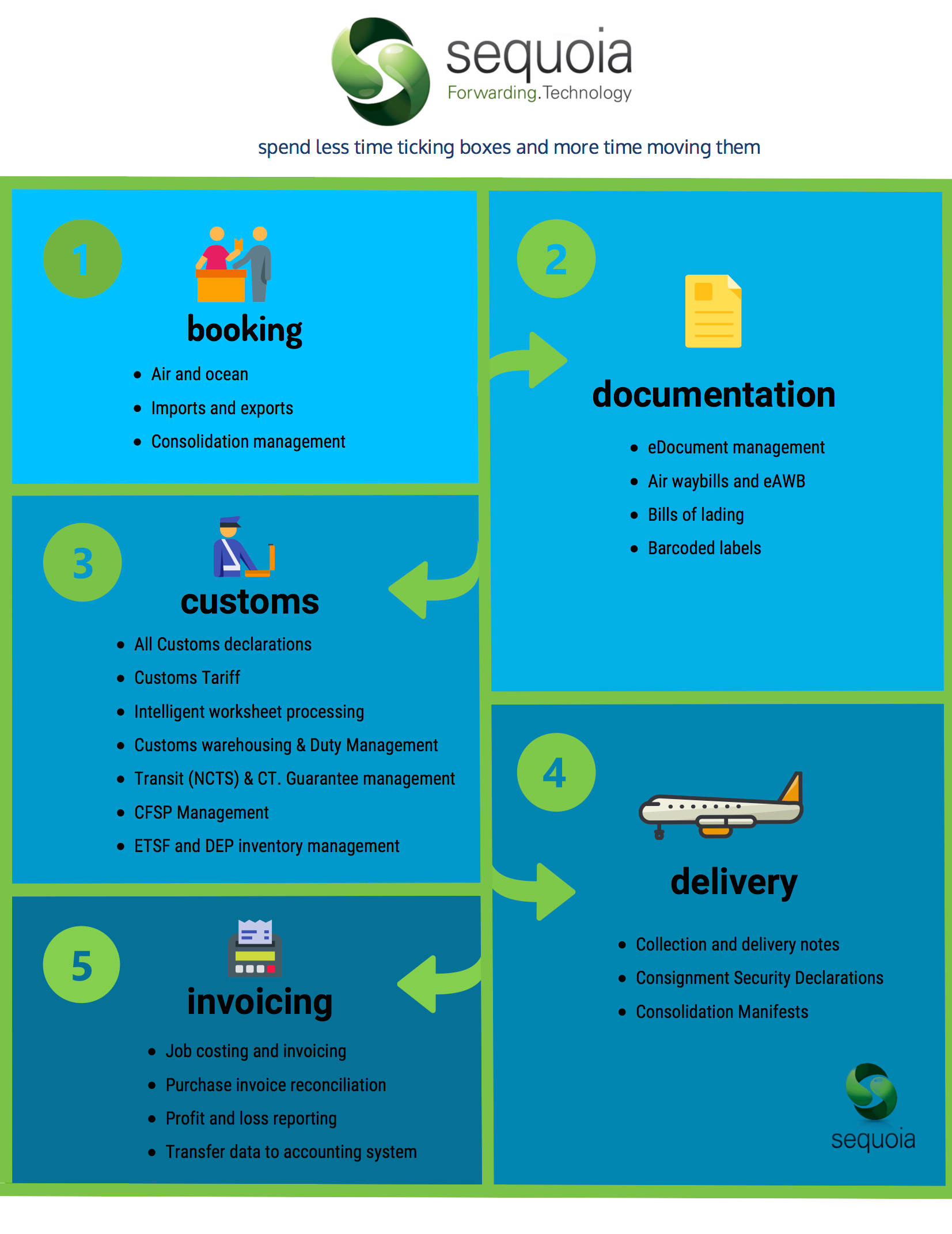 Find out how our freight management system can help you today
Tel: +44 (0)1784 242200
email: admin@asm.org.uk