Make your voice heard, and win a signed Levi Roots cookbook
Happy 2018 from ASM!
We are facing a challenging year of change and opportunity and there has never been a more important time to make sure that the voice of our community is heard by the legislators and decision makers who are busy formulating the changes, which will affect us all.
As you know, I represent that voice on many of the committees and forums which this year will be taking those decisions.
I want to ensure that your individual voices are also represented and to make sure that happens, I am launching a new initiative for ASM members to do just that.
We will be sending members a reminder of every meeting I will be attending with some information about the topics on the agenda and background about the forum. We will ask you to submit any questions or concerns to me to take to the discussion.
After the meeting, we will send back feedback on the outcomes.
My first meeting later this month is with the Customs Declaration Service (CDS) Program Board.
The CDS Program Board is the forum that formally manages the delivery of the CHIEF Replacement Program.
Customs has been out and about asking the community how they will be managing migration to the new system, and I hope to have some feedback on this following the meeting.
If I can take your views to the meeting, email me at feedback@asm.org.uk to let me know by Thursday, 18th January.
Below you can see the full list of forums and committees that I represent you on. Look out for our bulletins before and after the meetings and let's get the conversation started.
We are committed to ensuring that our member's concerns and issues are heard by the people making the decisions that matter and we look forward to hearing from you over the coming months.
In the meantime, the ASM team look forward to seeing many of you at next week's BIFA Awards, where we are very pleased to be sponsoring the guest speaker Levi Roots.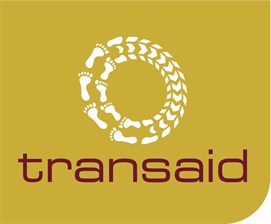 To celebrate, we are entering everyone who likes or shares this article into a draw to win a signed copy of his latest cookbook! In addition, we will make a donation for every like to BIFA's chosen charity, Transaid. 
We wish you a productive and successful 2018 and we are looking forward to continuing to champion our community this year!
Peter MacSwiney
Chairman
Director CCS-UK User Group
The CCS-UK Cargo Community User Group focuses on the electronic services provided by CCS-UK at all major UK airports.
The group represents the interests of all CCS-UK stakeholders – forwarders, ground handlers, and airlines – on matters relating to the provision, maintenance and development of these services.
Trade Chairman Joint Customs Consultative Committee (JCCC)
The Joint Customs Consultative Committee (JCCC) is the main forum in place to consult with HMRC on imports, exports, and transit procedures.
The JCCC comprises a main (plenary) committee with several sub groups and working groups, each dealing with specific areas of trade.
ASM is a member of the following JCCC groups:
Brexit Sub Group
NILPS (Non-Inventory Linked Ports) Working Group
CDS (Customs Declaration Service) Program Board - CHIEF Replacement
Customs Change and Modernising Freight Management Sub Group
CP&P (Customs Products and Processes) Sub Group
ITOSWG (International Trade Operating Systems) Working Group
Self-Assessment Sub Group
Member of the BEIS Expert and Trade Facilitation Groups
The BEIS Expert and Trade Facilitation Groups is an expert group looking primarily at International Trade and Trade Facilitation.
Brexit has become an important part of the Panel discussions and is expected to dominate the agenda, whilst accepting that facilitating trade is a critical part of any Brexit solutions that are implemented.
Attendee of BIFA Customs Policy (PG5) Group & Official Technical Representative of BIFA Air Policy (PG1) Group
BIFA has various Policy Groups which meet every other month. Each Policy Group focuses on a specific area of freight. ASM represents your interests on two of these groups, the Air Policy (PG1) and Customs Policy (PG5) groups. 
Joint host of BIFA Regional Committees
The BIFA Regional Members Meetings are co-funded by ASM and BIFA. These meetings include a cross-section of forwarders, airlines, transit shed operators, and members of BIFA, plus ASM. They discuss air cargo issues, topics relating to customs, airport operators' developments affecting the freight industry, and software updates.