BIFA Members meet in Ireland
BIFA Northern Ireland - Regional Members' meeting held on 21 Feb 2018 at 10:30 AM
The next BIFA Northern Ireland Meeting is being held on Wednesday 21st February at the Belfast Harbour Commissioners. 
Come along and engage with members and the Association and to raise issues of concern or interest. 
In addition to information on all recent BIFA activity at national and local level, I will be attending this important event alongside representatives from HMRC's Customs Transformation Team, and Customs EU Exit Policy Team.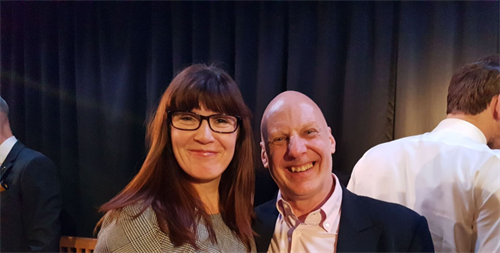 Peter MacSwiney, Chairman, ASM, and Shauneen McConville, Director, TR Logistics Group
A presentation will be given on CDS and the possible Border System Program (BSP), and you will have the opportunity to ask questions on any broader EU exit / Northern Ireland issues. 
Don't miss out - prior notification to attend is needed so if you are interested contact your consultant to BIFA, Carson McMullan.