Who is it that's frightened of e-freight?
Ask anyone in logistics, and they will tell you they are in support of the move towards e-Freight. They will tell you that the birth of integrated e-Freight programme, 'European e-Freight Integrated capabilities for co-modal transport Project' (EFIP), was a milestone we need to ensure we build on.
…that the IATA drive to increase e-Freight in the air sector to 62 per cent by December 2017 is impressive and attainable, and that similar standards need to be implemented for all other modes.
Then ask what moves their organisation is making towards its own e-Freight targets, (actually, ask first whether they exist!), and unless they themselves are directly responsible, they may well not even know. 
So, what's the missing link towards implementation? It's been two years since the European Commission launched its 'Digital Transport and logistics Forum' (DTLF) with the express intent to address: 
Definition and acceptance of e-transport documents
Optimisation of cargo flows through better use and exchange of data
Languages / standards for seamless data exchange
Social aspects of digitalisation and education and training requirements 
Transition stages are rarely smooth we understand, but in today's digital world, two years may as well be ten. Do we need more collaboration, more training, better IT, or better planning maybe, to make this happen? It is, after all, to the benefit of all. 
At ASM, we suspect it to be "all of the above". Changes involving tech and data can be met with trepidation at the best of times. Despite our best intentions to adapt and evolve, we know the old way works, don't we?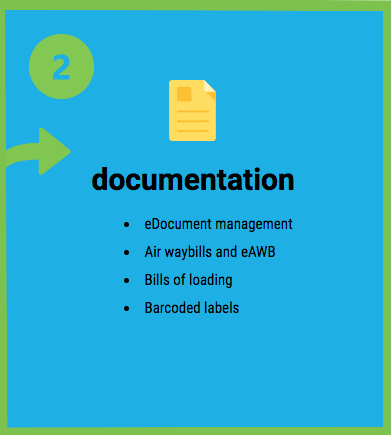 To help your organisation with a smooth transition to e-Freight, we have built e-AWB capabilities into our newest Sequoia software release as standard – it's an industry critical function and shouldn't be an optional afterthought in your software. 
Here's our handy guide with more tips for making e-Freight adoption as painless as possible, from the warehouse to the compliance team: 
*How is your organisation working towards the faster adoption of e-freight? Get in touch and let us know your experiences – admin@asm.org.uk