ASM Blog: AGM 2017
Celebrations and updates at our 31st Annual General Meeting and user meet up.
Thank you to all who joined our AGM and user meet up in Ashford last week. We really enjoyed meeting all our new members, and having the chance to catch up with colleagues we have met before. 
Thank you also for all your positive comments – if you didn't have the chance to complete the feedback form at the end of the day, please contact Sharon Greer, and we will send one your way. 
There will be a full round up of the afternoon's events in our upcoming newsletter. 
In the meantime, see if you can spot yourself in our photo diary…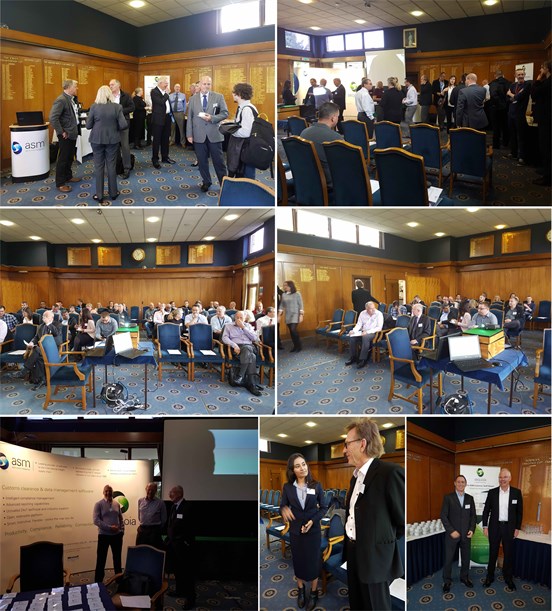 Peter MacSwiney had plenty to say about the imminent roll-out of CDS and ASM's continued representation of the industry with legislators. It was a hot topic at the user meet-up, and it turns out that everyone has similar questions about the uncertain situation. 
Program Manager Simon Adams gave the room a summary of just some of what Sequoia software can do, and the feedback was overwhelmingly positive. He went on to describe a few of the changes to declarations that lie ahead with CDS (the replacement for CHIEF). 
The step by step support Sequoia provides is explained in our (we think quite nice) infographic below.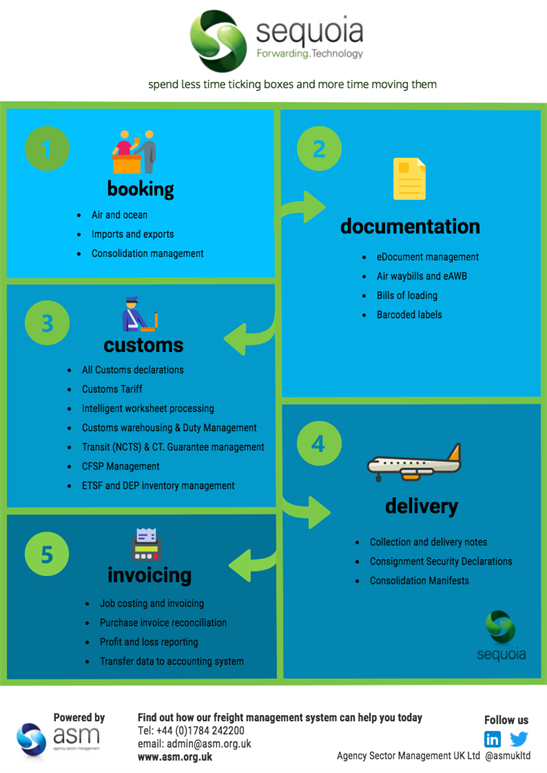 You can also read more in our blog, here and here! 
Thanks especially go to Colin Young, Consultant to BIFA for London West & the South West, who gave ASM users a breakdown of what the BIFA Regional Committee has been up to at Heathrow, Gatwick, and Stansted airports. 
Last but not least, thank you to all our ASM Directors -  who give their time voluntarily for the benefit of the community.
Look out for our newsletter, to hear more about what our presenters had to say, and please do send us your feedback, questions and comments - through Twitter, to one of the team on LinkedIn, or by email, any time. It makes what we do worthwhile when we hear first-hand your stories of how we support you.