12 months to go and someone needs to take charge
The recent snow meant this week's meeting of the BEIS Expert Group has been called off.
As this is one of the few groups that does actually get different government departments in the same room we had intended to ask them if they would manage the trade consultation, on the secondary legislation, that we are waiting for after the Customs Bill finally gets through parliament.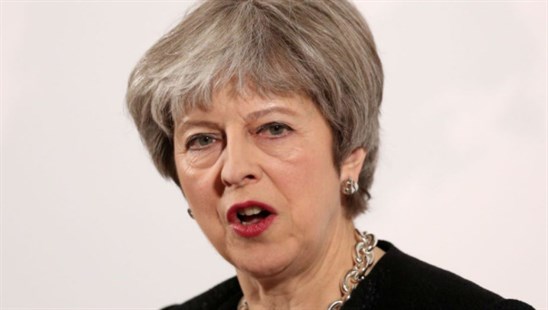 We have less than 12 months to go and really need to be making decisions about this. What data will be required from us? What is the process to release goods at the frontier? What is the requirement to 'produce' goods at the frontier? Where will the frontier be - inland or at the seaside? 
Conflicting Objectives
Arriving at these meetings to represent the UK freight forwarding industry, I have one clear and common objective in mind – to make trade work. It has been quite the eye opener to realise that different government departments are not so aligned and are still operating in silos. And each department, from the Dep't for Trade, to the Border Force seems to have its own agenda. As a result, we as trade bodies struggle to get a comprehensive government-wide agreement on what is going to happen. 
Ownership
The question of who actually 'owns' Brexit would really help push this along – nobody seems to be sure who is making the final decisions.
Without such ownership, conversation is taking on a circular motion rather than being elevated through some kind of decision-making process, and we are unable to start implementing practical steps.
It's great having ideas but you have to have processes in place to support those decisions, and for the UK trade, the answer of who pushes this forward remains distinctly murky. 
An unwillingness to define
Prime Minister Theresa May constantly reiterates that there will be no hard border between Northern Ireland and the Republic.
The solution to the tired topic seems to be that Northern Ireland will either stay in the Single Market and Customs Union or follow the rules of both.
When you're a small business moving shipments around Europe, what will the difference be between the Channel Tunnel and the Irish land border?
Whoever stands up to define the two terms will be faced with the elephant in the room that of course they are the same. Unsurprisingly, nobody is standing up. 
Still have questions?
ASM provides advice on how to keep your businesses moving throughout Brexit negotiations and beyond. Contact us on admin(at)asm.org.uk or +44 (0) 1784 24 22 00 with your questions.
An article by Peter MacSwiney
Chairman ASM (UK) Ltd, Co Chair of the JCCC Brexit Sub Group